Affirmative Action Program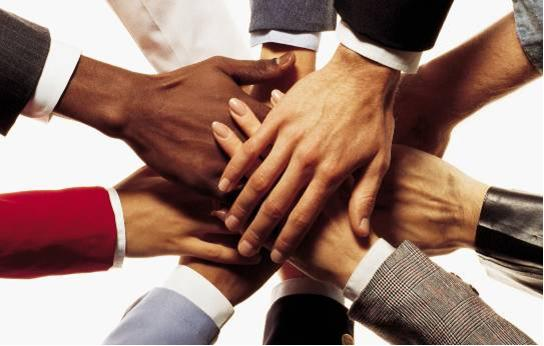 Carrieann Devito
Director of Special Services
District Affirmative Action Officer
201-974-2068
The District Affirmative Action Officer is a member of the professional staff who has responsibility to coordinate and implement the district's efforts to comply with the regulations of N.J.A.C. 6A:7 and to promote a working and learning environment free of discrimination on the basis of race, color, national origin, religion, gender, sexual orientation, age or disability. This person also serves as the district's Title IX Coordinator.
The District Affirmative Action Officer does the following:
Oversees the development and implementation of the district's comprehensive equity plan as defined in N.J.A.C. 6A:7.

Monitors implementation of the plan and related strategies for improvement.

Maintains communication with staff, students, and community.

Helps coordinate mandated in-service training for all certified and noncertified staff.

Has full knowledge of district grievance procedures and employment policies and is the point person for students and staff filing grievance procedures.

Maintains confidential records and reports data as required.

Assures that the district maintains fair and impartial hiring practices; sits in on interviews when needed.
Title IX
No person in the United States shall, on the basis of sex, be excluded from participation in, or denied the benefits of, or be subjected to discrimination under any educational program or activity receiving federal financial assistance.
Title IX of the Education Amendments of 1972, 20 U.S.C. § 1681 (https://www.justice.gov/crt/title-ix-education-amendments-1972)
Affirmative Action Investigation Procedure
The grievant submits the complaint to the Principal/Supervisor or the Building Affirmative Action Officer:
The principal/supervisor/officer should investigate and respond to the grievant. If the matter is not resolved to the satisfaction of the complainant within ten (10) working days, the complainant may submit a written complaint to the District Affirmative Action Officer. The District Affirmative Action Officer will investigate the matter and will respond to the complaint in writing no later than thirty (30) working days after receipt of the written complaint. The Board will render a written decision after the appeal was filed or the hearing held, whichever occurred later. If the grievant is not satisfied with the Board's decision, the grievant may file the complaint to the Commissioner of Education or the NJ Division on Civil Rights (http://www.nj.gov/oag/dcr/index.html).
Click below for more information:
Board Policy 2260 - Affirmative Action: Classroom Practices
Board Policy 1550 - Affirmative Action: Employment Practices Plan