Ms. Grace
Yeo
assumed the role of Business Administrator/Board Secretary on April 1, 2016. Ms.
Yeo
was employed by the
SPSD
in January 2005 where she held positions as payroll accountant, staff accountant, and Assistant Business Administrator/Board Secretary. In March, 2013 Ms.
Yeo
was appointed the Acting School Business Administrator/Board Secretary, and held this position until February 2014 at which time she returned to the corporate sector. Previous to her employment with the district she worked for Unilever Best Foods in Bayonne for 19 years as their Purchasing Agent/Senior Cost Accountant. Prior to Unilever Best Foo
ds, Ms.
Yeo
was the Assistant Treasury Manager for Urban Brands, Inc., in Secaucus.
Mrs. Carrieann (Malanga) DeVito joined the Secaucus School District on April 2, 2018 as the Director of Special Services.
Mrs. DeVito began her career as both a general and special educator before joining the child study team as a learning consultant.During her tenure as a learning consultant, Mrs. DeVito earned a scholarship to obtain her Orton Gillingham teacher certification through Fairleigh Dickinson University. She was an active member of the I & R S Committees and sought to help struggling readers in both the general and special education settings.
Her path in school leadership began in Haworth where she was the Supervisor of Special Education for the past three years. During that time, Mrs. DeVito was an active member of the HEPAC (Haworth Parent Advisory Committee). She was also responsible for bringing an Orton-Gillingham Satellite Center to Haworth in order to help teachers earn certification in the program without traveling to the campus.
Mrs. DeVito earned her BA from Caldwell University in 1997 and her MA in 2005 from Montclair State University. She returned to Caldwell University in 2010 in order to earn her certifications in administration. In addition to her Orton-Gilligham Teacher Certification, Mrs. DeVito has also earned her Dyslexia Specialist Certification at Fairleigh Dickinson University.
Mrs. DeVito is excited to be a part of the Secaucus Community and looks forward to helping all students succeed.
---
MR. CHARLES VOORHEES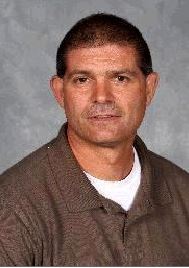 ATHLETIC DIRECTOR, SUPERVISOR OF HEALTH AND PHYSICAL EDUCATION
(201) 974-2029
cvoorhees@sboe.org
Mr. Charles Voorhees is
SPSD
's Director of Athletics. He was hired by the
SPSD
in 1995 as High School Math teacher. Mr. Voorhees was awarded Teacher of the Year in 1998, and served as a Character Education Coordinator from 2005 to 2011. In 2011 Mr. Voorhees was appointed to his current position as the Director of Athletics, Health and Physical Education.
Mr. Voorhees has served as the Head Coach of the Secaucus High School Varsity Patriots Football team since 1999 and in 17 seasons has 112 wins and 63 losses with six consecutive league championships - from 2006 to 2011. Mr. Voorhees has been honored as Coach of the Year for the BCSL, NJIC and Hudson County, and was named Athletic Director of the Year in 2015. He is member of the NJIC Football Committee, Realignment Committee and Facilities Committee. Mr. Voorhees was an Assistant Football Coach for Secaucus High School from 1988 to 1990, St. Peter's Prep in 1991 and Jersey City State College in 1992.
After graduating from Secaucus High School, Mr. Voorhees attended Muhlenberg College where he received his B.A. in Accounting. While at Muhlenberg, he was a four-year varsity letterman football player and played in the Centennial Conference Championship in 1983 and 1986. He was nominated First Team All Conference Running Back and was given the Most Courageous Player Award in 1986. Additionally, during his time at Muhlenberg, he was a member of Phi Kappa Tau Fraternity and Vice President of the college's Chess Club. Mr. Voorhees has two masters degrees from Jersey City State College: the first in Mathematics Education, which he received in 1994 and the second in Administration and Supervision, which he received in 2002.
Before beginning his teaching career Mr. Voorhees worked at Hartz Mountain Industries as a Project Manager and is a member of the Carpenter's Unions Local #6 and Local #253.
Mr. Voorhees resides in Midland Park; he is married and has two sons, CJ and Eric.
---
MR. ROBERT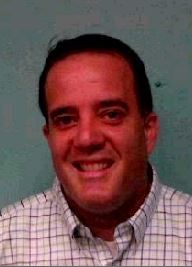 VALENTE
PRINCIPAL, SECAUCUS MIDDLE SCHOOL
(201) 974-2025
rvalente@sboe.org
Mr. Robert Valente became Principal of Secaucus Middle School in August 2013. He began his teaching career in April 1999 at a charter school in Jersey City as a Fifth Grade teacher. Mr. Valente returned to his hometown of Secaucus in September, 2000. During his 13 years as a teacher at Clarendon School, he taught Grades Four and Six, and was hired to be the very first Math Coach in the school's history .
Mr. Valente has coached middle school basketball and high school softball. He resides in Secaucus with his wife, two children, and dog.
---
MR. STEVEN VIGGIANI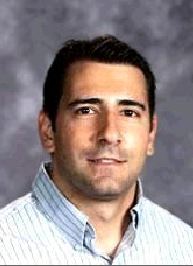 PRINCIPAL, CLARENDON ELEMENTARY SCHOOL
(201) 974-2010
sviggiani@sboe.org
Mr. Steven Viggiani became principal of Clarendon Elementary School in July of 2014. He is a certified Learning Disabilities Consultant and was previously a member of the Child Study Team at Secaucus High School and Middle School. At the same time, Mr. Viggiani served as a district technology coordinator for the special education department. Earlier in his teaching career he taught at both the elementary and high school level as a special education teacher.
Mr. Viggiani resides in Emerson; he is married and has two daughters ages 3 and 5.
---
MRS. LINDA WILHELM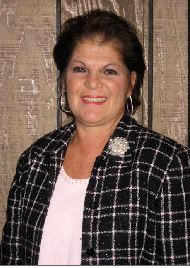 PRINCIPAL, HUBER STREET ELEMENTARY SCHOOL
(201) 974-2053
lwilhelm@sboe.org
Mrs. Linda Wilhelm began her career in the
SPSD
in 1973 as a Sixth Grade teacher. She remained in Grade 6 for 16 years and returned from maternity leave to assume a position in to Grade 3. She subsequently taught various grades before she was promoted to the position of the district's Gifted & Talented Teacher/Coordinator where she remained for 18 years.
She was promoted to the elementary schools' Reading Supervisor, then to the position of Director of Elementary Education and Curriculum.
Mrs. Wilhelm decided to apply for and was appointed as the principal of Huber Street School, where she has served for over five years.
Mrs. Wilhelm holds master's degrees from Montclair State University in Reading and Educational Administration.
Mrs. Wilhelm been employed for over 42 years in a career that brings her joy, accomplishment and self-fulfillment.
---
MS. CHRISTINE CANDELA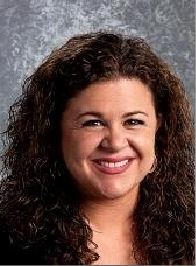 DISTRICT SUPERVISOR OF ENGLISH LANGUAGE ARTS AND SOCIAL STUDIES
(201) 974-2050
ccandela@sboe.org
Ms. Christine Candela is a graduate of The College of New Jersey where she pursued a double major in English and Secondary Education. She then earned her M.Ed. in Administration and Supervision from Montclair State University. She was hired in 2001 by the
SPSD
where she taught both middle and high school English.
In 2010 she was selected as Secaucus Middle School's Teacher of the Year and became the Freshman Transition Coordinator at the high school. For the next four years she taught all levels of high school English, including Advanced Placement Literature and Composition, and was the co-advisor for the Class of 2014.
Ms. Candela was appointed the District Supervisor of English and Social Studies in October of 2013. The following year her title changed to that of her current position of District Supervisor of English and Art. She currently serves on the Secaucus District Evaluation Advisory Committee and coaches Track and Field at Secaucus Middle School.
---
MRS. AMANDA TROMBETTA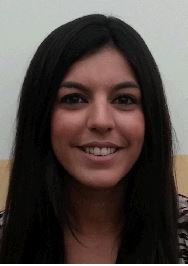 DISTRICT SUPERVISOR OF MATHEMATICS, WORLD LANGUAGES, STEM, & ESL
(201) 974-2042
atrombetta@sboe.org
Mrs. Amanda Trombetta became the
SPSD's
Supervisor of Mathematics and Business in October of 2014. She also serves as a member of the Hudson County Schools of Technology Board of Education. Earlier in her career she served as a high school mathematics teacher.
Mrs. Trombetta was hired in 2009 by the
SPSD
and taught mathematics for five years at the high school level. She earned her B.S. in Mathematics at Montclair State University, and her M.Ed. in Curriculum and Learning at William Paterson University. At the graduate level her concentration was in teaching
elementary
children mathematics and her thesis research focused on teaching mathematics to students with learning disabilities.
Mrs. Trombetta is a Secaucus High School alumna and resides in Secaucus with her husband Michael and three children, Peyton, Michael, and Joseph.
Dr. Danielle Savino-Garzon has assumed the role of Secaucus Public School District's Supervisor of Elementary Education and Testing in September 2016. Dr. Garzon received a Bachelor's degree from Montclair State University, a Master's degree from New Jersey City University, and a Doctorate from Seton Hall University. She has experience in education as an elementary teacher, K-8 curriculum coach, mentor, staff developer, NJDOE achievement coach, NJEA/ECET2 presenter and serves as a New Jersey County Teacher of the Year (NJCTOY) member.
She was selected as the 2015-16 New Jersey Governor's Hudson County Educator of the
Year and the National VIP Women of the Year. Dr. Garzon and some NJCTOY members
have been selected as a Teach to Lead recipient where her cohort was selected to conduct

a Leadership Lab presentation.
She continued to win multiple grants to enhance technology and literacy in the classroom,
received numerous district, county and national awards and was chosen to serve as a
subcommittee member in 2016 to revise the Common Core State Standards.